2003...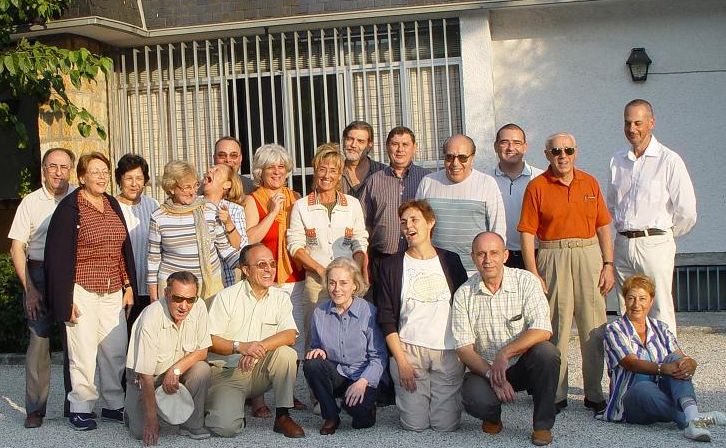 Grupo de la OTS, encuentro en Los Molinos, 2003. / TOS Group gathered at Los Molinos in 2003.

(See below for information in English about the TOS in Spain)

Sed bienvenidos a esta página de noticias acerca de las actividades de la OTS en España.

Desde que la OTS comenzó sus actividades en España, se han llevado a cabo iniciativas entre las que se incluyen las siguientes:

- El Ritual de Sanación de la OTS, que se lleva a cabo en seis Ramas.

- Acompañamiento y apoyo a pacientes terminales tanto en casa como en hospitales.

- Organizan charlas sobre la muerte.

- Apadrinamiento de niños en países de África, Latinoamérica y Asia.

- Ayudar como voluntarios en residencias y centros de día para la tercera edad.

- Proyecto de recogida de ropa usada, que se procesa a través de tres canales diferentes.


Si desea unirse a nuestro trabajo contacte con nosotros, estaremos contentos de atender su petición.
---
Welcome to this page of news about the activities of the TOS in Spain.
Since the TOS began its activities in Spain, initiatives include the following:
- Conducting the TOS Healing Ritual, peace and zodiac meditations.
- Accompaniment/support of terminally ill patients.
- Holding of "Death Cafes" where death is discussed.
- Sponsoring children in African, Latin American and Asian countries.
- Volunteering to help, in Residences/Day Centres for elderly people.
If you would like to join us in our work, please contact us. We would be very happy to hear from you.