Membership of the TOS is open to all people committed to respecting and serving the One Life in all beings. You do not need to be a member of the Theosophical Society to be a member of the TOS.
Membership is free in some countries and by modest donation in others, though one can participate in its activities without being a member.
If you'd like to join in the work in your country, contact the National Director or the International Secretary listed on the Contacts page.
You will find information about group activities and current news on the pages of the national TOS groups - see the countries list on the home page or on the Contacts page.
Please join us and share your talents!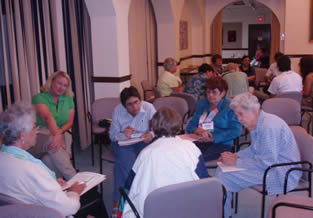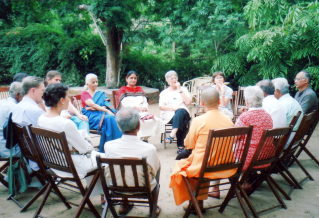 Discussion at the 2007 TOS conference in USA A TOS meeting in India