SHE – A new TOS project at Adyar
Workers on the Adyar Estate of the International Theosophical Society are paid extremely modest wages so it is heart-warming to hear of a new project initiated by the TOS in Chennai that will benefit them.
The Strength, Health & Energy (SHE) Project was commenced on August 12, 2012, on the birth anniversary of H. P. Blavatsky, following the success of the Seeing Eyes for Everyone (SEE) Project. The SEE Project was started in September 2007 to mark the 150th birth anniversary of Damodar K. Mavalankar.
The SHE Project aims to address the health and vitality issues of the underprivileged. The first step has been to conduct a battery of tests as part of a 'Master Health Check-up' package for employees and contract workers at the Adyar Headquarters. The process was carried out at Precision Diagnostics, which is a part of the Medall group. The centre has state-of-the-art facilities.
Dr Akila Ravikumar successfully coordinated the project on behalf of the hospital. The 127 people who underwent this process were provided with transport to and from the diagnostic centre from the Library Gate at the Adyar Estate. All their reports will be provided to the TS Dispensary for suitable follow-up, if required.
The entire process was overseen by Mr Chaganti V.K. Maithreya, Dr Sunita Maithreya and Mr V. Gopalan of the Theosophical Order of Service, Chennai. The Estate Management and the respective departments cooperated by permitting the workers to avail themselves of the opportunity, according to a pre-arranged schedule. Members of the Vasanta Youth Lodge volunteered to do the back-end paperwork for the project. This project is also being subsidised to an extent by the Order of the Round Table Association.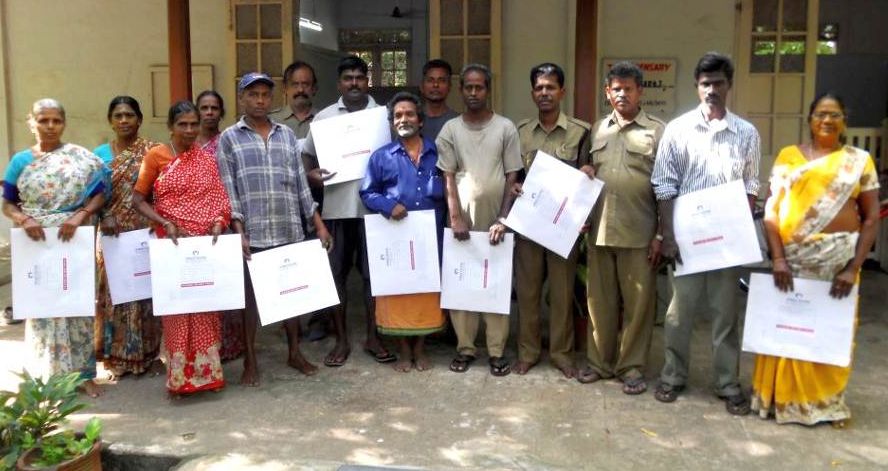 [Photo-Courtesy – J. Suresh]
Some of the Adyar workers holding their medical reports outside the TS Dispensary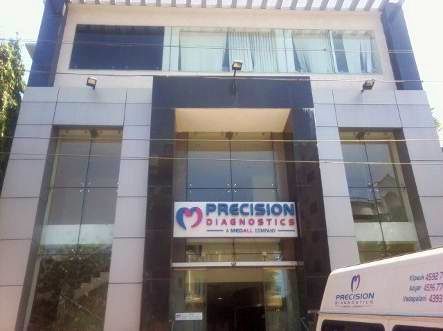 Precision Diagnostics