Are you interested in making a difference?
The TOS works locally and internationally in such areas as -

education
social welfare & justice
healing
peace
animal concerns
the environment
emergency relief

Would you like to join us in our work? You will find more information and ways of getting involved on this website.
The TOS was founded to provide a framework in which people can engage in creative, practical and humanitarian action in a theosophical spirit. It offers opportunities for participation in activities promoting the First Object of the Theosophical Society - To form a nucleus of a universal brotherhood of humanity without distinction of race, creed, sex, caste or colour.

It also acts as a forum in which people may air their views on global affairs in the light of spiritual principles and the ideas of the theosophical philosophy - one source of unity beyond outward differences; the interrelatedness and interdependence of all forms of life; the ordered unfoldment of the cosmos in accordance with natural law.
---
Recognition of the unique value of every human being expresses itself in reverence for life, compassion for all, sympathy with the need of all individuals to find truth for themselves, and respect for all religious traditions.

— The Theosophical World View
---
TOS e-newsletter "TOS intouch.on-line" - The e-newsletter is emailed to subscribers regularly. Past issues can also be read on this website -
View e-newsletters
TIP: Refreshing your browser display - Sometimes when you re-visit a website you might not see any new changes because your browser is getting the data from your own computer, left from your last visit. If this might be so, click the browser's Refresh button. On recent browsers, that is the curly arrow on each browser tab.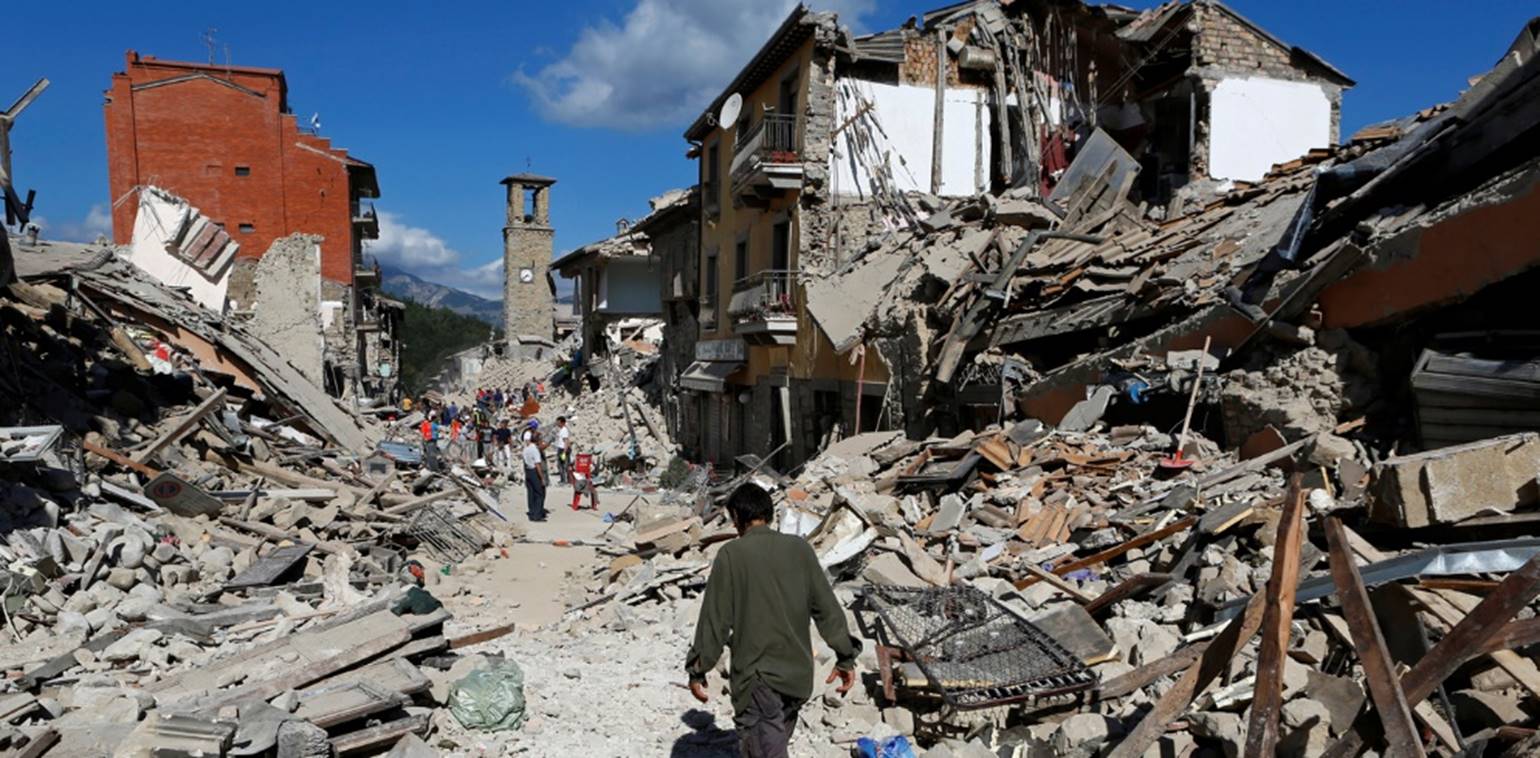 Earthquake in Central Italy 2016 (via bing.com - free to use and share commercially)



Tanzania's Youth Group Shines!

Please enjoy this report received from the Tanzanian TOS and centred around their exceedingly vibrant youth group.
(More...)

Changing the World Through Love - Uma Bhattacharyya

We all dream of a better life in a better society. However it has become difficult to go through a complete day without becoming disillusioned, disappointed and drained by the selfishness surrounding us. Uma Bhattacharyya eloquently expresses eternal truths that help us to purify ourselves and thus purify the world.
(More...)

TOS International Secretary Visits Eastern Europe
In August 2016, TOS International Secretary, Nancy Secrest, gave talks and TOS presentations and met with members of the Society and the TOS in Ukraine, Hungary, Slovenia and Poland.
(more...)




---
ITALIAN EARTHQUAKE RELIEF
A devastating magnitude 6.2 earthquake hit central Italy on 24 August this year in and around the city of Amarice. Several hundred people were killed and many more wounded with more than 225 people being pulled from the flattened rubble that now lays where the town(s) used to be. Tremors continued in this area with a magnitude 6.6 quake occurring in nearby Norcia on 30 October with about 200 aftershocks since then. The TOS in Italy is aiding those affected by the quakes and needs our help.

Donations to help in the relief efforts are being gratefully received by the Italian TOS.

Funds can be wired to:

Societa Teosofica Italiana Banca Popplare di Vicenza Agenzia n. 3 di Vicenza
IBAN CODE: IT79 U057 2811 8160 1657 0431 525 Description: T.O.S. Italy – earthquake project